Steal The Style: Kylie Jenner On A Budget
Kylie Jenner is one of the most popular social media influencers of our time. You might know her from "Keeping Up with the Kardashians," or from seeing her cosmetics company Kylie Cosmetics all over Instagram and YouTube. Kylie has also been labeled as somewhat of a style icon for millennials as she embraces her curvy figure with form fitting, sexy clothing. While Kylie has access to many luxury brands, you don't need thousands of dollars to get her look for yourself. Here are several alternatives more suitable for someone on a budget!
Kylie really know how to give all of her day-to-day looks a sexy element. A slim bodysuit and hip hop style trousers make for a very sporty vibe, but she decided to finish the look with a neon green heels from Balenciaga and one of her Birkin bags. Here's how to rock the sporty yet sexy look for yourself.
For this look, Kylie has styled an extra long blazer with a pair of tight bermuda short,s and use a waist bag as a belt. If your office allows more work apparel alternatives, try your own version for an exciting upgrade of your typical day at the office.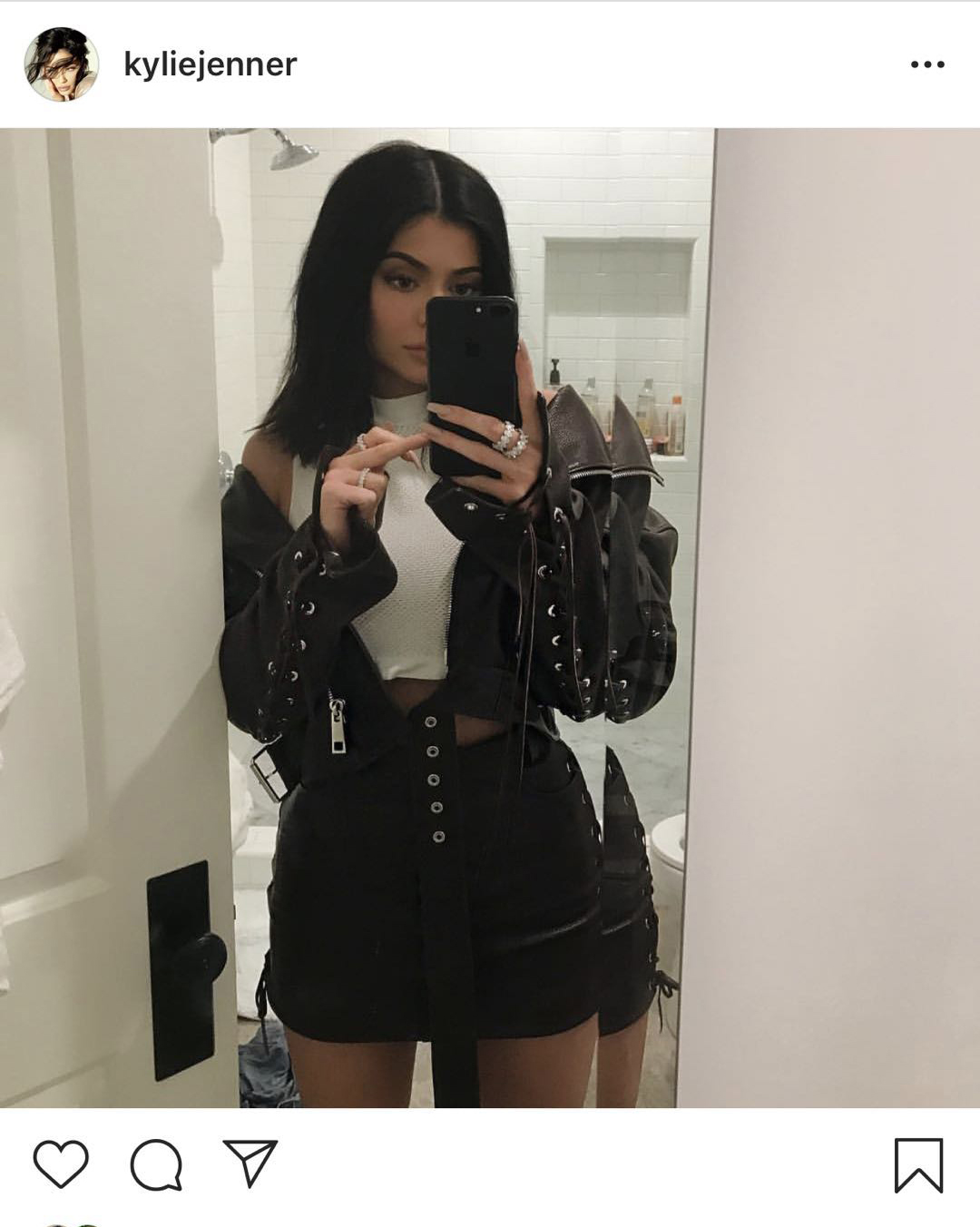 This is an expensive look that is very achievable without having to splurge on any luxury brand items. A black jacket, short leather skirt and basic white tank top will do the trick. Style it with your favorite accessories, some fierce make-up and you're going to rock it!
Kylie obviously loves latex material, and we don't have any problem with that. This dress complements her figure and her hair color makes the look even more memorable.